BECOME A TRANSFORMATIONAL PUBLIC SPEAKING COACH
Do you have a passion to help people express themselves authentically?
Would you love to support others who have a mission or stories to tell?
Did stage fright hold you back, and now you want to help others feel free to speak?
Would you love to earn money helping people release their public speaking fears?
I hear you! I know the thrill of helping people open up in front of groups so they really shine when they speak! I have seen the radiant confidence that happens to my clients when they transform to feel comfortable being who they are in front of groups! And, I've been making great money facilitating my Sandra Zimmer Method since 1988.
IMAGINE what it would be like if you could:
Guide clients, coworkers or community members to speak from the heart in groups?
Support your people to feel safe being who they are at the center of attention?
Facilitate others to become comfortable speaking to groups?
Teach them to experience making genuine connection with audiences?
Help your people to shine with confidence when they speak?
And the best part?
You create this big river of money not by selling your soul, writing a chain letter or asking your friends to buy things from you they don't want or really need.

You create it by supporting people who are scared to speak in public to freely share their brilliant ideas and expertise…so they can give their gifts to the world!
Since 1988, I've been paid to guide engineers, architects, doctors, nurses, lawyers, financial consultants, CEOs, CFOs, COOs, VPs, managers, marketing experts, therapists, analysts, university professors, psychologists, non-profits, entrepreneurs, IT consultants, construction leaders, ministers, and yoga monks, and more through my SZM course. And YOU can too!
Sandra Zimmer Method Facilitator Training – Level 1
Be Calm, Comfortable & Confident
at the Center of Attention…
& Speak Freely to Groups
Where a small group of coaches who are passionate about helping others overcome public speaking anxiety
become skilled at making this huge difference in people's lives… and prepare to earn substantial income from helping others release the #1 fear.
This 4-Day SZM Facilitator Training Level 1 Workshop gives you a proven method and the skills you need to turn your life into a transformational profit-making service.
Benefits of participating in The SZM Facilitator Training Level 1 Workshop:
A deep understanding of public speaking fear so you know what clients are experiencing and how to help them.
Become confident in your ability to create awesome results for people who have struggled with public speaking fears for years.
Enhance your career path by owning a proven solution broken down into a 6-step method which you can use for the rest of your life.
Feel proud that you are a transformational public speaking coach who knows how to help others speak like few can.
Become recognized as a Rock Star who helps people overcome this #1 fear.
It's not about teaching a mechanical approach to public speaking.
It's about transforming the #1 fear into radiant confidence.
It's about holding a space for others to relax and release the tension of being the center of attention.
It's about freeing them to be comfortable in their skin and hold a powerful presence speaking to groups.
It's about teaching them to make real connection with others, so they feel safe being who they are in front of groups.
It's about guiding them gently to flow their speech and share inspiring messages.
And doing it in a way that's NURTURING and FUN and EASY for your clients!
Below are the kind of comments you can expect when you facilitate people to transform stage fright and fear of public speaking:
Sandra, I am so thankful to have crossed paths with you. The tools and principles you taught me go way beyond public speaking. You helped me feel safe enough to express the fullness of who I am. I feel so much more connected to my higher self. Thank you for reflecting all that is good back to us when we needed it most.
Julie Ta, Teacher
Sandra, your class was truly transformational for me. The passion and excitement I used to have to speak publicly (that I lost) has now been restored. I feel comfortable in my own skin and I care less about the judgment of others, which has always been a struggle for me…Just knowing the issues and knowing how to overcome them has been life changing. I also connected with some amazing individuals in class. I believe that is due to the energy and purpose of your class which will naturally attract those kinds of people and bring them together. I really appreciate you breaking the mold of what traditional public speaking looks like and how it is taught. I know from my own experience that going against the grain of what is perceived to be normal can be difficult and bring much criticism and judgment, so I appreciate everything you've done over the years so that people like me can truly be changed and enlightened.
Alex Boylhart, Civil Trial Attorney
Dear Sandra, having just completed part one of your group public speaking class, I wanted to tell you that this class is everything I could have dreamed of if I had made a wish list! As a psychologist, I have had much training in psychological principles, but your class is the first learning opportunity where I have seen sound principles put into practice. My clinical skills classes emphasized the value of authenticity, but your class actually puts authenticity into practice. Your class is the first experience that actually taught me how to pay attention to my own feelings and sensations, and then express them directly and honestly. Before this class, I could identify subtle clues as to what other people might be thinking or feeling, but I usually ignored my own thoughts and feelings in an unsuccessful effort to manage my nervousness when speaking. You provided a safe environment to stand in front of people and simply be aware of the physical sensations of muscle tension, fluttering "butterflies," rapid heartbeat, and racing thoughts. You do an amazing job of providing what each person needs to be supported through the process.
Janida Rice, PhD, Psychologist
In this 4-day workshop you will:
Experience the SZM Level 1 program so you FEEL the transformation it makes.
Understand the philosophy and principles behind this revolutionary approach.
Learn the tools and the 6 steps of SZM Level 1.
Practice facilitating the 6 steps of SZM Level 1.
You'll also receive:
Outlines for each step with workbook spaces to add your own stories.
Sandra's notes for each step you can follow until you don't need them.
Here are the details:
Dates:
January 12, 13, 14 and 15, 2023.
Times:
Thursday, January 12, 2-6 pm.
Friday, January 13; 10 am -7 pm
Saturday, January 14; 10 am – 7 pm
Sunday, January 15; 10 am – 1 pm
There will be an additional follow-up Zoom call to be scheduled after the SZM 4-day Facilitator Training.
Location: Self-Expression Center, 11221 Richmond Avenue, Suite C-104, Houston, TX, 77082
Fee: $2500 (or) 2 payments of $1349*.
*If you would like to split the payment, please call Sandra at 281-293-7070.
Limited to 8 participants.
The Steps of Level 1:
Make them feel safe and excited to participate in this course.
Teach the Grounding Exercise to help them feel comfortable in their own skin.
Guide them to release the tensions of public speaking fear and anxiety.
Help them make genuine connection and receive the flow of attention.
Lead them into trusting themselves to catch their thoughts and follow the flow of thoughts without notes.
Facilitate them to speak from flow and share ideas with little preparation.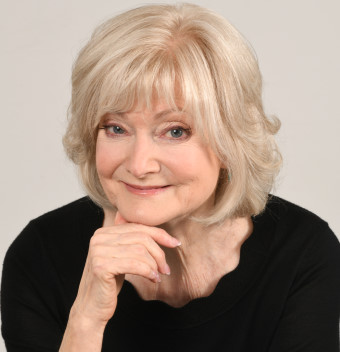 Sandra Zimmer is a public speaking and leadership presence coach, speaker and author. Until her late 30s, she suffered terrible stage fright as an actress and speaker. Her whole body would shake when she became the center of attention and had to speak. In 1985, while acting in front of 200 people, she had a costume malfunction onstage which caused her to enter the "zone" or flow state. That transformed her experience from performing for the audience to being with them. She suddenly felt at One with them and her acting became authentic and genuine.
From that extraordinary experience, she went on a journey to find out how to get into that state on purpose. She combined her training in psychology, acting, voice, speech and metaphysics to develop the Sandra Zimmer Method for guiding people to release stage fright and fear of public speaking. Her method makes it easy for people who suffer stage fright to relax into being who they are at the center of attention, feel confident and speak from flow.
Since 1988, she has facilitated thousands of professionals to transform public speaking fear and develop a radiant presence so they shine when they speak to groups. What she offers is very different from traditional public speaking courses. You learn how to be comfortable at the center of attention and express yourself with ease and confidence just by being yourself.
I've scheduled this workshop so you can learn this LIVE with me and a small group of sensitive participants who want to learn to facilitate The Sandra Zimmer Method. The time you invest in this could earn you thousands of dollars each year for the rest of your career.
And, most wonderfully, you'll not only help transform others; but you'll surely be transformed yourself as you enjoy guiding your clients to become calm, comfortable and confident at speaking.
This will work for you especially if you have experienced stage fright or fear of public speaking yourself! Your understanding of what happens inside to sensitive achievers is paramount to being able to facilitate others to transform stage fright.
Money is always a concern, but please note I charge $2100/person for an 8-week course. I'm currently being paid $22,500 to train 8 construction firm leaders in a 10-session course! So, there is real potential here to earn great income.
There is no guarantee I'll be able to offer this Sandra Zimmer Method Facilitation Training again, so please don't put off for a later time.
TAKE A STAND!
If you are passionate about helping others to overcome stage fright, fear of public speaking and public speaking anxiety, grab this chance to learn the Sandra Zimmer Method that I've taught to thousands of professionals over 32 years.
Take a stand for your passion to support others to speak!
I took me years to develop this method, don't say no to learning to teach SZM Level 1 in 4 days.
Say YES! Become a transformational public speaking coach.